Who We Are
Psychiatry Delaware is a growing private practice psychiatry group dedicated to bringing high quality, evidence-based psychiatric services to the Wilmington area.
About Doctor Donohue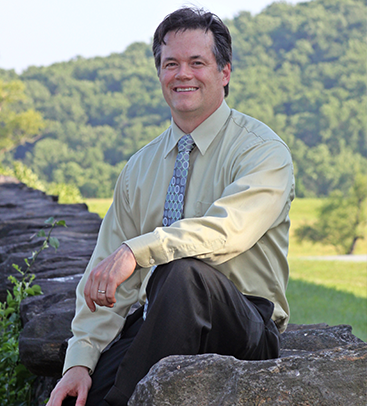 Dr. Donohue was born and raised in Delaware. He is board certified in Psychiatry and Forensic Psychiatry After completing his psychiatric residency at Brown University and a fellowship in Forensic Psychiatry at the University of Maryland, he moved back to his home state. He has been practicing for over ten years and has experience treating patients from all walks of life, in a variety of settings. He has received awards for teaching future psychiatrists and published research articles in scientific journals pertaining to psychiatric practice.
Dr. Donohue has an in-depth knowledge of mental health treatments that have been proven to work. He developed Psychiatry Delaware in order to bring effective psychiatric treatment to people in our area.
Links:
Selected Publications:
Donohue A.
Diagnosing bipolar disorder in the community setting.
J Psychiatr Pract. 2012 Nov;18(6):395-407.
Donohue A.
First manic episode in a 55-year-old man after initiation of aripiprazole.
Psychiatry (Edgmont). 2010 Apr;7(4):37-9.
Donohue A, Arya V, Fitch L, Hammen D.
Legal insanity: assessment of the inability to refrain.
Psychiatry (Edgmont). 2008 Mar;5(3):58-66.
Articles:
MIND GAMES: Chasing the insanity defense in the courts
Psychiatrists
Mustafa Mufti, MD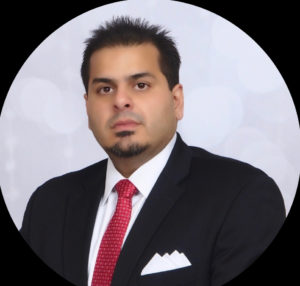 Dr. Mufti is a board certified general and adult psychiatrist who has additional training in the subspecialty of forensic psychiatry. Presently, he serves as the Clinical Director of Forensic Services at Delaware Psychiatric Center, is on staff at Christiana Care Health System, and is a faculty member of the University of Pennsylvania's forensic psychiatry fellowship program.
After graduating from medical school, Dr. Mufti worked as a clinical researcher at Emory University School of Medicine. As a researcher he worked on studies related to post traumatic stress disorder, depression and cardiovascular disease, transcranial magnetic stimulation, and deep brain stimulation.
Dr. Mufti completed his residency training at the Delaware Psychiatric Center and went on to complete a fellowship in forensic psychiatry at the University of Pennsylvania.
His work has been published in numerous reputable journals and he has presented at conferences throughout the country. In addition to his clinical and administrative responsibilities, Dr. Mufti is actively involved in the teaching of future psychiatrists and forensic fellows in training.
Sehba Husain-Krautter, MD
Nurse Practitioner
Kathleen Gareth, APRN CNP
Psychologist
Christopher McGlinn, PH.D
Therapists
Dolores Onorato, MSW, LCSW
Dolores Onorato is a Licensed Clinical Social Worker licensed in both Delaware and Pennsylvania. Dolores completed her undergraduate Social Work training at West Chester University and earned her Master of Clinical Social Work degree from Widener University. Dolores has been in clinical practice for close to 10 years with experience working with diverse patients across a variety of treatment settings. Dolores specializes in bringing evidence-based practices and techniques to her work with adults of all ages to address issues including depression, parenting, ADHD, trauma, grief and loss, and life transitions, such as relationship and marital problems, separation and divorce, change or loss of employment.
Dolores provides a safe place to talk, explore feelings, deal with difficult situations, resolve losses and come to terms with important issues in your life. Each person she works with has a unique set of experiences, needs, and goals. If you are facing a significant life challenge, need to resolve long-standing problems, find more satisfactory self–acceptance & peace of mind, gain meaningful solutions and new understanding, Dolores will provide you with an experienced, accepting, attentive, place to accomplish this. 
Dolores believes that the foundation of therapy is a collaborative, trusting relationship between a client and their therapist. Thus she will encourage an honest discussion of your concerns and questions throughout our work together to help you feel comfortable and at ease with the process.
Michelle Fitzpatrick, LCSW
The therapeutic approaches I take are diverse and individualized depending on the history and needs of each client. These approaches include, but are not limited to Motivational Interviewing, ACT, CBT, DBT,  Trauma Informed Care,   and CBT-Insomnia. I have experience supporting individuals and families of all ages, genders, cultural backgrounds, and sexual orientations. I have also treated a variety of different diagnoses, which include Anxiety, ADHD, PTSD, Depression, Bipolar, OCD, Schizophrenia, and various Personality Disorders.  I have also supported people through difficult life events, such as adjustment to a new environment, divorce, unemployment and grief and loss to give a few examples. 
My focus has been trauma-centered, recovery, and person-centered therapy, which means that I am sensitive to the difficult experiences people come to share and provide a non-judgmental, comfortable space. I am able to recognize the strength of people who have experienced adverse events, rather than seeing weakness. I have hope that individuals can thrive, recover and move beyond devastating circumstances.
I believe that therapy is meant to be a collaborative experience between therapist and client. I have the expertise on therapeutic approaches, and you have the expertise on your inner thoughts and dreams. Together we can use this knowledge to support you in reaching your goals and coping with new situations.
Mary Ellen Cadman, LCSW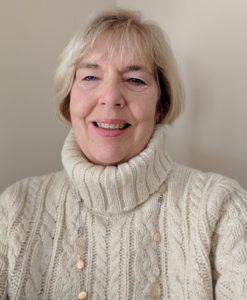 Mary Ellen Cadman is a Licensed Clinical Social Worker with many years of experience in the mental health field.  She received her undergraduate degree in nursing from Columbia University, served in the United States Navy and Public Health Service and received both graduate nursing and social work degrees from the University of Maryland.  She has worked with a diverse spectrum of individuals in both clinical and research settings and utilizes a client centered approach which is respectful, supportive and collaborative. Together, she and her clients identify treatment goals, design realistic and relevant plans of care, implement sound clinical strategies, and evaluate their therapeutic outcomes.   Clinical practice has included work with individuals who are experiencing symptoms associated with psychosis, mood and anxiety disorders, chronic medical illnesses, bereavement, domestic violence and gender identity issues.
Erin Cliffe, LCSW
Barry Gaynor, LCSW