Our team of psychiatrists, psychologists, therapists and nurse practitioner are here to help!
---
Therapy Dog
Zoey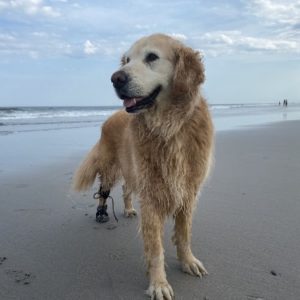 ---
Psychiatrists
Andrew Donohue, DO
Dr. Donohue was born and raised in Delaware. He is board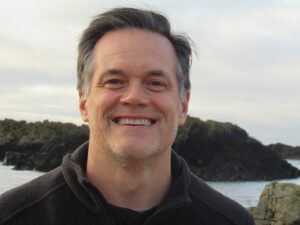 certified in Psychiatry and Forensic Psychiatry After completing his psychiatric residency at Brown University and a fellowship in Forensic Psychiatry at the University of Maryland, he moved back to his home state. He has been practicing for over ten years and has experience treating patients from all walks of life, in a variety of settings. He has received awards for teaching future psychiatrists and published research articles in scientific journals pertaining to psychiatric practice.
Dr. Donohue has an in-depth knowledge of mental health treatments that have been proven to work. He developed Psychiatry Delaware in order to bring effective psychiatric treatment to people in our area.
Selected Publications:
Articles:
MIND GAMES: Chasing the insanity defense in the courts
---
Mustafa Mufti, MD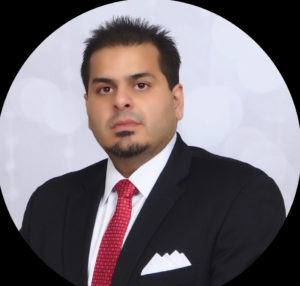 Dr. Mufti is double board certified, in general adult and forensic psychiatry. He currently serves as the psychiatry residency program director at Christiana Care. Prior to this he served as the Clinical Director of Forensic Services, Delaware Division of Substance Abuse and Mental Health, Delaware Psychiatric Center.
He is actively involved in teaching students, residents, and fellows in training. In addition to this he is the Chair of the State's Adult Correctional Healthcare Review Committee.
Dr. Mufti has worked as a Post-Doctoral Fellow at Emory University School of Medicine. As a researcher he worked on studies related to post traumatic stress disorder, depression and cardiovascular disease, transcranial magnetic stimulation, and deep brain stimulation. He completed his general adult residency training at Delaware Psychiatric Center and complet-ed a fellowship in forensic psychiatry at the University of Pennsylvania.
His work has been published in numerous reputable journals and he has presented at conferences both nationally and internationally.
---
Dr. Mian Zarshawn Jan, MD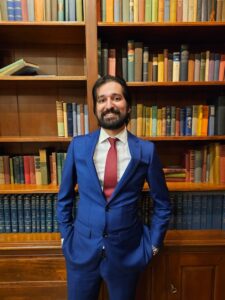 Dr. Mian Zarshawn Jan is from West Chester Pennsylvania where he received his bachelor's degree in biology and chemistry from the University of West Chester in 2014. He then continued his training at Drexel University College of Medicine where he received his M.D. in 2019. His interests brought him to follow a path in psychiatry in which he completed a residency in, studying at the Delaware Psychiatric Center, in 2023. He is now focused on providing psychiatric care to patients for medication management and TMS.
---
Nurse Practitioner
Stephanie Davis, PMHNP
Stephanie Davis is a Psychiatric Nurse Practitioner. She graduated from the University of Delaware with a master's in PMHNP. In addition, Stephanie is board certified through ANCC. She has over 20 years of psychiatric nursing experience. Over her years in nursing, she has worked in various positions within the psych field. Stephanie is passionate about delivering quality mental health care.
---
Psychiatrist Residents
Dr. Venkat Mokkapati, MD 
Dr. Prasanth Kannegenti, MD
---
Psychologist
Christopher McGlinn, PH.D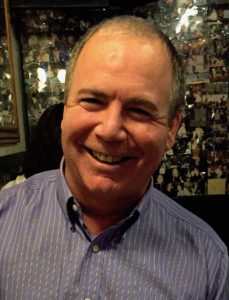 Dr. McGlinn is a Licensed Psychologist and Certified School Psychologist, with over 34 years of experience in the mental health field, delivering and overseeing the delivery of mental health services to children, adolescents, adults, and families. He completed his pre-doctoral internship at the Devereux Day School and also trained for 3 years in therapy & research under Robert Selman, Ph.D. of Harvard University and Aaron Katcher, M.D. from the University of Pennsylvania. He has been certified as a School Psychologist since 2000 and received his Doctorate from Temple University in 2005. Dr. McGlinn has spent twenty years Directing / Administrating mental health treatment programs. He served in this capacity with the Devereux Foundation, Silver Springs-Martin Luther School, Chester County Intermediate Unit, MeadowWood Behavioral Health, and Elwyn. Dr. McGlinn was able to eliminate or greatly reduce the use of physical restraints in three separate treatment programs. He is the author of, "Reducing the use of physical restraints, the effect of federal legislation."
Dr. McGlinn has proven expertise in psychological assessment, psychotherapy, design and implementation of cognitive-behavioral interventions, clinical and administrative supervision, program consultation, and staff training. Dr. McGlinn has also undergone advanced training in Structured Teaching; Working with individuals living with Autistic Spectrum Disorders; Corrective-Attachment Parenting; the Treatment of Trauma; and, Integrative Medicine for Mental Health.
Dr. McGlinn has served as an adjunct faculty member at local universities including Temple, Drexel, & the Philadelphia College of Osteopathic Medicine. He lectures on topics such as Autism, Functional Behavioral Assessments, Clinical Super-vision, and Developmental Psychology.
He has been in Private Practice since 2007 and is a current member of the International Association of Trauma Profession-als (IATP). Areas of clinical expertise include treatment of the following: Anxiety; Autistic Spectrum Disorders; Depression; Mood Disorders; Anger & Disruptive Behavior Disorders; ADHD; and, Trauma & Attachment Disorders.
---
Therapists
Dolores Onorato, MSW, LCSW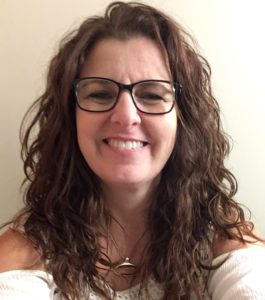 Dolores Onorato is a Licensed Clinical Social Worker who has been with Psychiatry Delaware for 5 years. Dolores is licensed in both Delaware and Pennsylvania. Dolores completed her undergraduate Social Work training at West Chester University and earned her Master in Clinical Social Work degree from Widener University. Dolores has been in clinical practice for over 10 years with experience working with diverse clients across a variety of treatment settings. Dolores specializes in bringing evidence-based practices and techniques to her work with adults of all ages to address issues including depression, parenting, ADHD, trauma, grief and loss, and life transitions, such as relationship and marital problems, separation and divorce, change or loss of employment.
Dolores provides a safe place to talk, explore feelings, deal with difficult situations, resolve losses and come to terms with important issues in your life. Each person she works with has a unique set of experiences, needs, and goals. If you are facing a significant life challenge, need to resolve long-standing problems, find more satisfactory self–acceptance & peace of mind, gain meaningful solutions and new understanding, Dolores will provide you with an experienced, accepting, attentive, place to accomplish this.
Dolores believes that the foundation of therapy is a collaborative, trusting relationship between a client and their therapist. Thus she will encourage an honest discussion of your concerns and questions throughout our work together to help you feel comfortable and at ease with the process.
---
Michelle Fitzpatrick, LCSW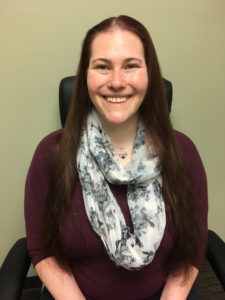 The therapeutic approaches I take are diverse and individualized depending on the history and needs of each client. These approaches include, but are not limited to Motivational Interviewing, ACT, CBT, DBT, Trauma Informed Care, and CBT-Insomnia. I have experience supporting individuals and families of all ages, genders, cultural backgrounds, and sexual orientations. I have also treated a variety of different diagnoses, which include Anxiety, ADHD, PTSD, Depression, Bipolar, OCD, Schizophrenia, and various Personality Disorders.  I have also supported people through difficult life events, such as adjustment to a new environment, divorce, unemployment and grief and loss to give a few examples.
My focus has been trauma-centered, recovery, and person-centered therapy, which means that I am sensitive to the difficult experiences people come to share and provide a non-judgmental, comfortable space. I am able to recognize the strength of people who have experienced adverse events, rather than seeing weakness. I have hope that individuals can thrive, recover and move beyond devastating circumstances.
I believe that therapy is meant to be a collaborative experience between therapist and client. I have the expertise on therapeutic approaches, and you have the expertise on your inner thoughts and dreams. Together we can use this knowledge to support you in reaching your goals and coping with new situations.
---
Mary Ellen Cadman, LCSW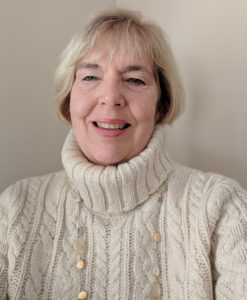 Mary Ellen Cadman is a Licensed Clinical Social Worker with many years of experience in the mental health field.  She received her undergraduate degree in nursing from Columbia University, served in the United States Navy and Public Health Service and received both graduate nursing and social work degrees from the University of Maryland.  She has worked with a diverse spectrum of individuals in both clinical and research settings and utilizes a client centered approach which is respectful, supportive and collaborative. Together, she and her clients identify treatment goals, design realistic and relevant plans of care, implement sound clinical strategies, and evaluate their therapeutic outcomes.   Clinical practice has included work with individuals who are experiencing symptoms associated with psychosis, mood and anxiety disorders, chronic medical illnesses, bereavement, domestic violence and gender identity issues.
---
Barry Gaynor, LCSW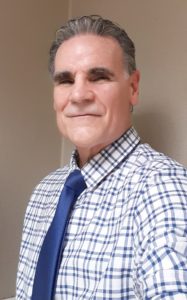 Barry Gaynor provides individual counseling, marital counseling, and family therapy.  He provides counseling to those experiencing anxiety, depression, the effects of trauma (PTSD), ADD/ADHD, anger problems, family problems, and, other relationship problems.  He also provides counseling for those experiencing career challenges and difficulties, as well as counseling for personal growth and development.
Education and Experience:
After completing my first masters degree with a major in counseling, I then completed a second masters degree (MSW), with emphasis in family and children studies.  I also completed additional graduate work at the University of Delaware and Harding Graduate School (on both the masters and doctoral level).  In addition to my experience providing individual, marital, and family therapy, I spent twenty-seven years working with adolescents and families who were involved with the court system.  I also spent fourteen years working with divorcing parents.
My training includes: family therapy; cognitive therapy and cognitive-behavior therapy; behavioral therapy; Social Learning Therapy; and, assertiveness training and communication skills training.  My studies have focused on helping cope with and recover from anxiety disorders, depression and other mood disorders, and trauma (PTSD).
I encourage my clients to help decide which treatment needs they wish to address, and I allow my clients to help decide which treatment or intervention are most suitable for them.  I consider the client to be the expert on themselves, and I rely on their assistance in addressing their treatment needs.